Sunday 18. November 2018
17:30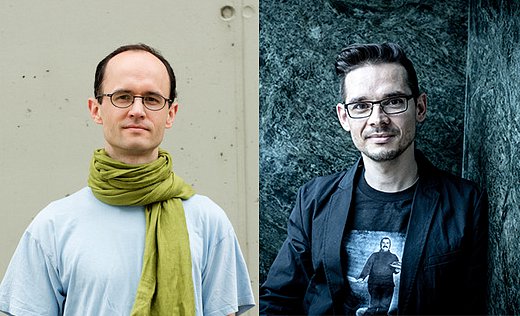 Contemporary Music for Contemporary People?
Miroslav Srnka and Šimon Voseček in Conversation.
We cordially invite you to a meeting prior to the concert evening with the composers Miroslav Srnka and Šimon Voseček, whose pieces will receive world premieres.
Admission free.
Discussion in the Czech language.
Sunday 18. November 2018
19:00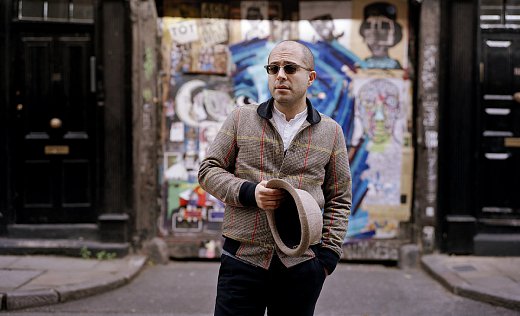 Mahan Esfahani (USA, Irán)
DOX+
Graham Lynch: Admiring Yōrō Waterfall
Luciano Berio: Rounds
Anahita Abbasi: Intertwined Distances
Miroslav Srnka: Triggering, world premiere, commissioned by Contempuls
Kaija Saariaho: Jardin Secret II
---

One of the most lauded contemporary harpsichordists, the Iranian-American musician Mahan Esfahani moved in 2015 from the UK to Prague, so as to study with Zuzana Růžičková. By that time, he had been named by the BBC a New Generation Artist, given the first harpsichord recital in the history of the BBC Proms, received the prestigious Gramophone Award, and had made recordings for Deutsche Grammophon and Hyperion Records. Transcending the harpsichord conventions, besides 17th- and 18th-century music, Esfahani has also performed works by contemporary composers, including a version of Piano Phase, approved by Steve Reich himself. At the Contempuls festival, he will play pieces from the repertoire of the second half of the 20th century – Italy's Luciano Berio's Rounds and Finland's Kaija Saariaho's Jardin Secret II for harpsichord and electronics, as well as compositions directly written for him: Intertwined Distances by Iran's Anahita Abbasi and, in world premiere, Triggering, a brand new work written to the festival's commission by Miroslav Srnka, deemed the most significant Czech contemporary composer within the international context.



Sunday 18. November 2018
20:30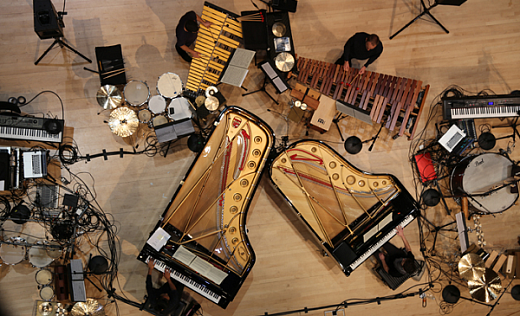 Yarn/Wire (USA)
DOX+


Alex Mincek: Images of Duration
Šimon Voseček: Pěsti, world premiere, commissioned by Contempuls
Enno Poppe: Feld



---

Over the 15 years since their formation, Yarn/Wire, made up of two keyboardists and two percussionists, have been an integral part of the New York contemporary music scene. The ensemble, renowned for their exceptionally precise and energetic performances, have collaborated with the most exciting composers in the USA and Europe, and also pursued adventurous musical projects. Within their concert in Prague, they will present two seminal pieces of their repertoire – a fragment of the loose cycle Images of Duration, by the 44-year-old American composer Alex Mincek, and the "playfully brutal" Feld, a piece written for the quartet by Enno Poppe, one of the most sought-after contemporary German composers. The festival programme will also feature the world premiere of the opus Pěsti (Fists), created specially for Contempuls by Šimon Voseček, whose music has enjoyed ever increasing acclaim in Austria, were he currently lives, while the Czech audience have only been discovering it recently.

This project was supported by a Foundation for Contemporary Arts Emergency Grant.